Click Here for Hours of Operation

Click Here for Monthly Calendar

Summer Lunch Matinees Begin Tuesday June 13!!!
Tuesday, Wednesday and Thursday 10:00am - 3:00pm
All Summer Long!!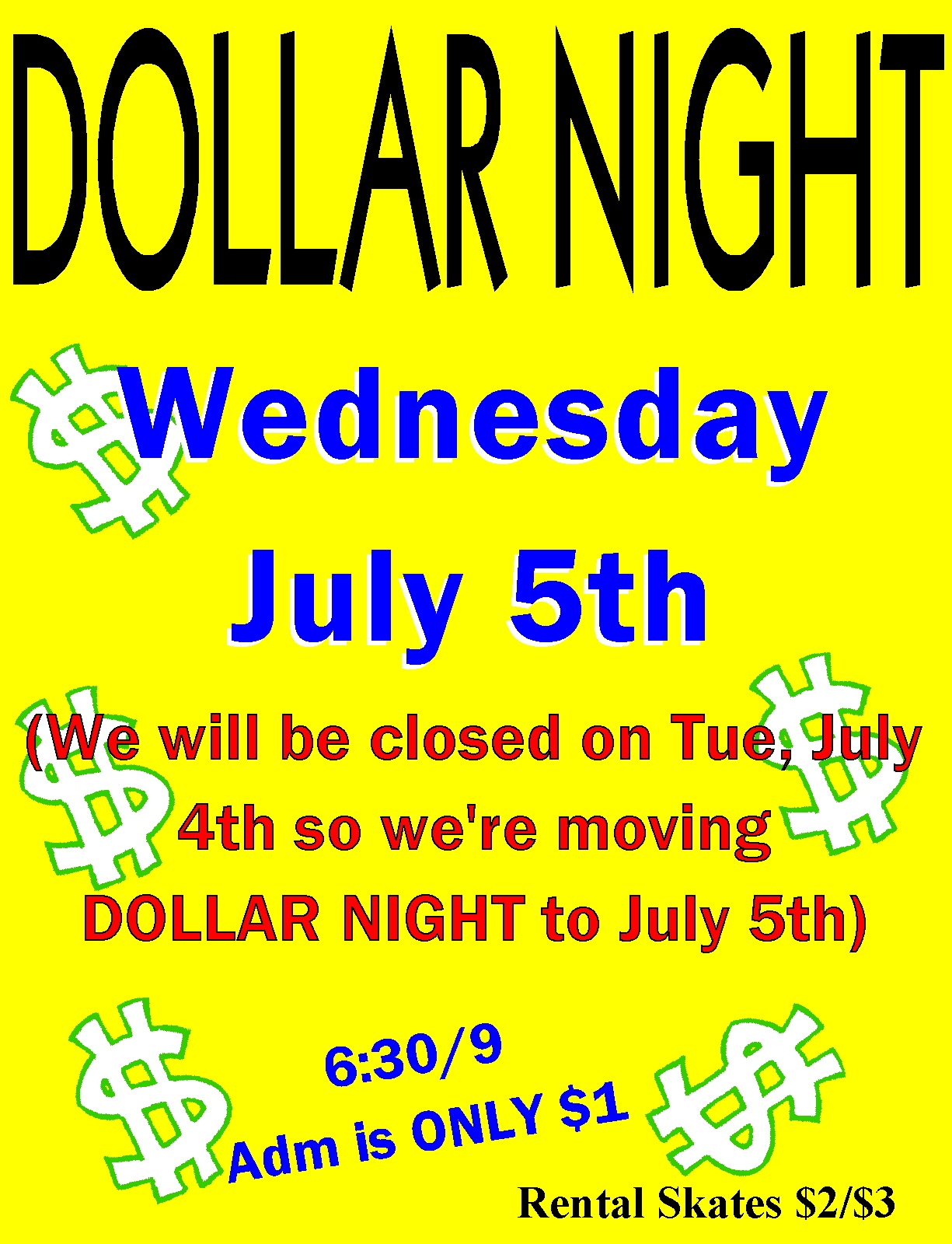 Dollar Nights
Now EveryTuesday Year Round!!!
6:30 - 9:00pm
$$$$ One Dollar Admission $$$$
$2 Reg. Skate/ $3 Inline or Speed Skate Rental

Home School Skate
Friday July 14
12:30pm - 3:00pm
Admission $4 Reg Skate Rental Free
$2 Reg. Skate/ $3 Inline or Speed Skate Rental
Each and Every Saturday is Family Day!
Family of Four (must include at least one skating Parent)
can skate for only $39.00! Includes admission plus
four regular rental skates (if needed).
And your choice of either
- a Whole Pizza and Pitcher of Drink
- or 40 Game Tokens
Must be purchased at time of entry. A value of up to $54.95.


Speed Skating classes every Tuesday 5-6:30pm
Beginner Speed Class is now Friday's 5-6:30pm
Learn to Skate Lessons every Thursday 6:00pm
---
---
Skates Make Great Gifts!
Begin browsing selections by visiting the Southeastern Skate website today and then come to Frye's Roller Rink to place your order.